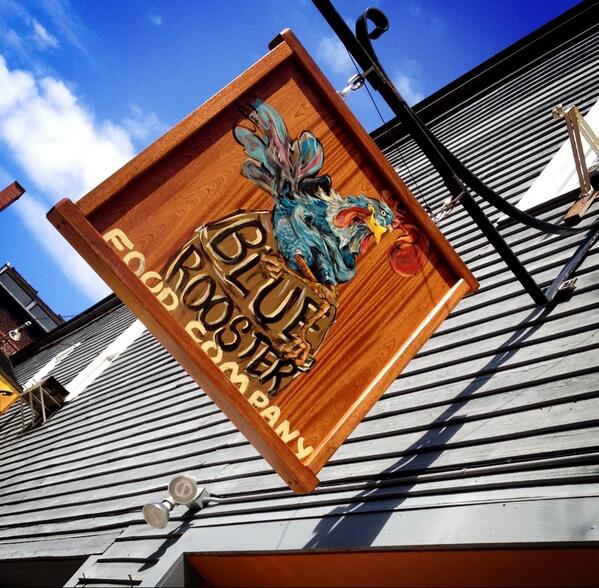 Blue Rooster Food Company (website, Facebook, Twitter) is opening tonight at 9 pm. Blue Rooster is located in the space that had the home of Big Mama's Diner at 5 Dana Street.
Blue Rooster is a collaboration between four partners including chef Damian Sansonetti and Tom Barr, the owner of Taco Escobarr.
The menu is a mix of sandwiches ($6-7.50), specialty hot dogs ($2.75-5.00), baked goods. There's even a tater-tot poutine. I'd recommend the Porchetta: sausage stuffed pork belly, pickled tomato, arugula, citrus mayo on a house-made focaccia.